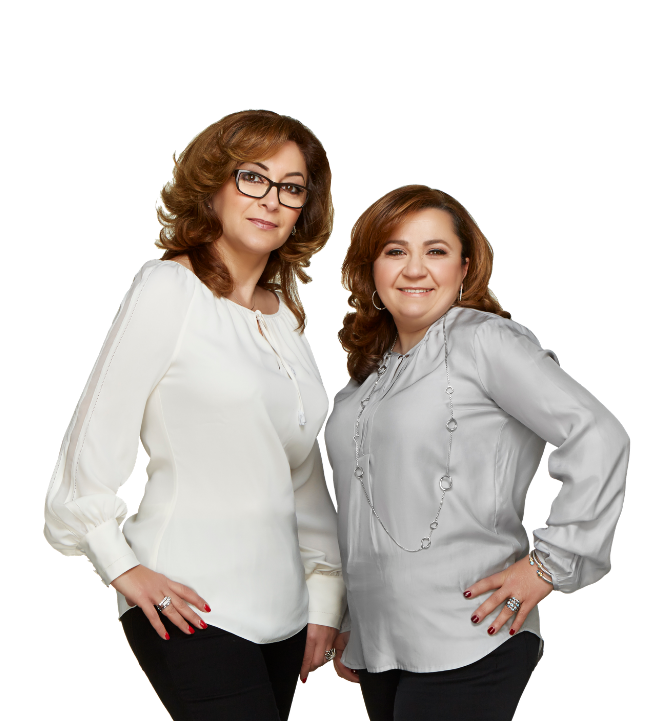 Nonna Gasparyan and founding partner Nadia Melkonian are business entrepreneurs with over two decades of experience in the fields of Insurance, mortgage lending and real estate sales, successfully bridging their passion from finances to homes. As Team Nonna and Nadia, the two pride themselves on personal service and attention to detail, which has led them to a large base of referrals and repeat clients.
Team Nonna and Nadia is recognized for sales excellence with a reputation as one of the most trusted and dedicated groups in the Greater Los Angeles real estate market. Buyers, sellers, and investors trust Nonna and Nadia to guide them through every step of the real estate process ensuring all objectives and expectations are exceeded with an expansive network, unparalleled client service, and proven marketing strategies.
"A Journey of a Thousand Miles Begins with a Single Step" – Lao Tzu
Nonna's journey began when she graduated Medical Insurance college quickly ascending to Management for Medical Insurance Billing. Her path led her to the insurance industry where she attained her license for life, health and investment insurances and grew the business as Marketing Director with a unique insight into consumer interests.
Nadia comes with a strong sales background which grew at the Kent H Landsburg/Scott Company. Her expertise led her to 21st Century Insurance where she gained immense experience with consumers as auto/claims adjustor for bodily injury and property damage, building on her problem solving skills and customer service.
Serving people led both ladies to the world of mortgage lending. It was at First Capital Financial where Nonna and Nadia met, forming an alliance based on the shared passion for helping people achieve their goals. With a mastery of finances, keen awareness of the marketplace, strong negotiating tactics and strategies for consumer outreach, a foundation was set for a real estate business successfully serving the needs of all types of transactions from luxury, estates, residential homes and commercial investment opportunities.
REALTOR® Members | Certified as Short Sale/BPO Experts | Serving Sunland/Tujunga & Greater L.A.
Fluent in English, Armenian, and Russian